The Ebenezer Difference
Serving seniors. It's who we are and what we do. For more than 100 years, Ebenezer led the way in developing programs designed to support seniors in living their best lives. Over the years, these programs have become part of who we are and remain the cornerstones of our quality lifestyle promise. While There are many components to high quality programming and each deserving of more attention. Those we share here are the Life Long Learning, Dimensions Program for Dementia Care, Crafted Culinary, Spiritual Care, Wellness and Intergenerational Programming.
Select a cornerstone below to read more.
Life Long Learning
Life Long Learning is the process of keeping your mind, body and spirit engaged — at any age — by actively pursuing knowledge and experience. Designed to help our residents learn and grow, Ebenezer's Life Long Learning is a collection of coordinated arts and education programs that include: 
Creative engagement: opportunity to imagine and to grow
Individual expression: sharing ideas in a safe and supportive environment
Community: working together to learn and to create
Legacy: sharing and passing on the work created
Research has shown that with opportunities for self-expression and discovery, seniors experience vibrant living, artistic growth as well as improved mental and physical health. Life Long Learning helps individuals stay connected to their world — both locally and beyond and it is an essential part of the Ebenezer experience.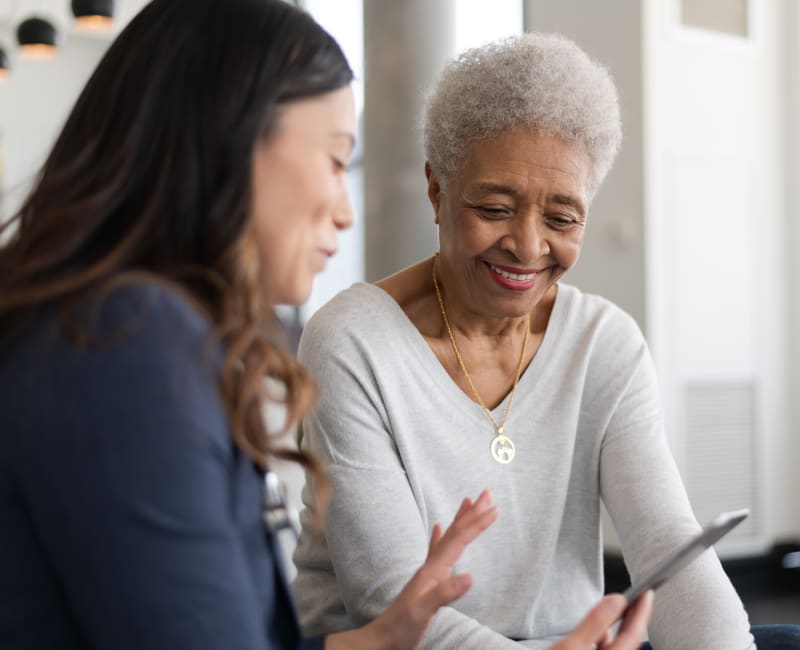 Dimensions® a dramatic difference in memory care
Ebenezer's exclusive Dimensions® program stresses the importance of understanding the needs of a person with dementia, and trains caregivers to respond to them with compassion and creativity. This program is designed to ensure that our memory care residents receive exceptional, compassionate care that meets them where they are. Using evidence-based practices including:
Wellness: person-centered, relationship-based care with an emphasis on hydration and nutrition for all dementia patients to ensure their comfort and well being
Training: delivering innovative, ongoing  hands-on education to our staff
Engagement: Fostering purposeful, pleasurable, creative interactions/activities
Environment: Creating calm, seeking psychosocial solutions/support
Education and Support: Providing education and support to families and care partners
Our Dimensions Coordinator oversees the multi-faceted program. Our goal is to make a dramatic difference in the life of your loved one.
Faith Foundations
Ebenezer offers spiritual health programs at many of our communities. Our spiritual health services are designed to meet residents' needs for meaning, connection, harmony and inner peace in this season of life. These programs support residents, family members and staff in continuing spiritual growth and well-being. Spiritual health can have a positive effect on both health and longevity. Studies have shown that spiritual care can:
Slow the progression of cognitive impairment with aging. It may even be associated with a slower progression of Alzheimer's Disease
Foster increased social participation
Lower stress and increase coping capabilities
Spiritual health chaplains are available at all of our participating sites during businesses hours.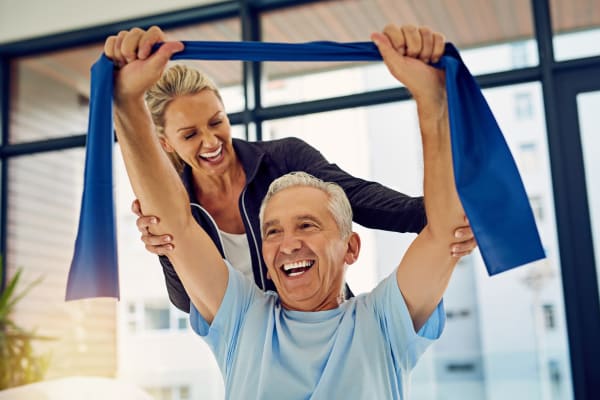 Person-Centered Care
Person-centered care is at the heart of our wellness program — starting with the coordination of personalized care throughout the continuum of integrated services. As a leader in the industry, Ebenezer's reputation for compassionate care is due in part to the detailed processes and customized plans that we create for our residents. Each resident who moves into our housing with services receives a personalized plan of care that lists in detail what cares and support they need along with the time and frequencies of those needs. We also incorporate considerations of special preferences that person may have. As part of our dedication to keeping residents healthy, Ebenezer offers evidence-based exercise classes at most of our sites. 
Intergenerational Connections
As one of the most joyful and popular programs we offer, Ebenezer Intergenerational programs create opportunities for older adults to connect with children creating an unmistakable bond that transcends generations. Through intergenerational connections, people of all ages share their talents and resources, supporting each other in relationships that benefit both the individuals and the community. This program is designed to give seniors and children a sense of purpose, an opportunity to grow and learn, and build meaningful relationships between two generations. Our program directly meets our seniors' needs to nurture, teach, and leave a legacy while sharing in unique experiences with the children. This program also helps children foster patience, skill development while they learn and share life experience. Ebenezer is the largest Intergeneration Care Provider in the nation.